Welcome to the foundational mental skills course designed specifically for equestrians. This course covers three essential skills sets:
MINDSET: transform your confidence, progress and sense of achievement by learning to think and react differently when confronted with challenges.
CLARITY: learn how building a crystal clear picture of who we are as riders and what we are working to shapes our motivation, sense of self and our ability to persevere through challenges.
PRESSURE: forever change your relationship with pressure by discovering how to break the hold stress and nerves has on our thoughts and actions, shape your routine and preparation to optimize your focus, and build an un-shakeable foundation of self-esteem and trust in yourself.
Investing the time to learn these mental skills and implement them in your life will forever change the way you show up for yourself and for your horse as an equestrian. Students experience:
feeling more centered and consistent in their emotions
greater self-awareness and ability to connect with their horse
an enhanced sense of confidence and trust in themselves
self-empowerment: through understanding the processes behind tricky concepts such as confidence and motivation student are empowered to take charge of their mental development as riders
If you have an questions at all about this course, reach out to me at [email protected]
I am confidence you will enjoy this course and benefit from the content inside. However, if you're not satisfied with you purchase I will happily refund you with two weeks of purchasing. Just email me and let me know why the course isn't for you.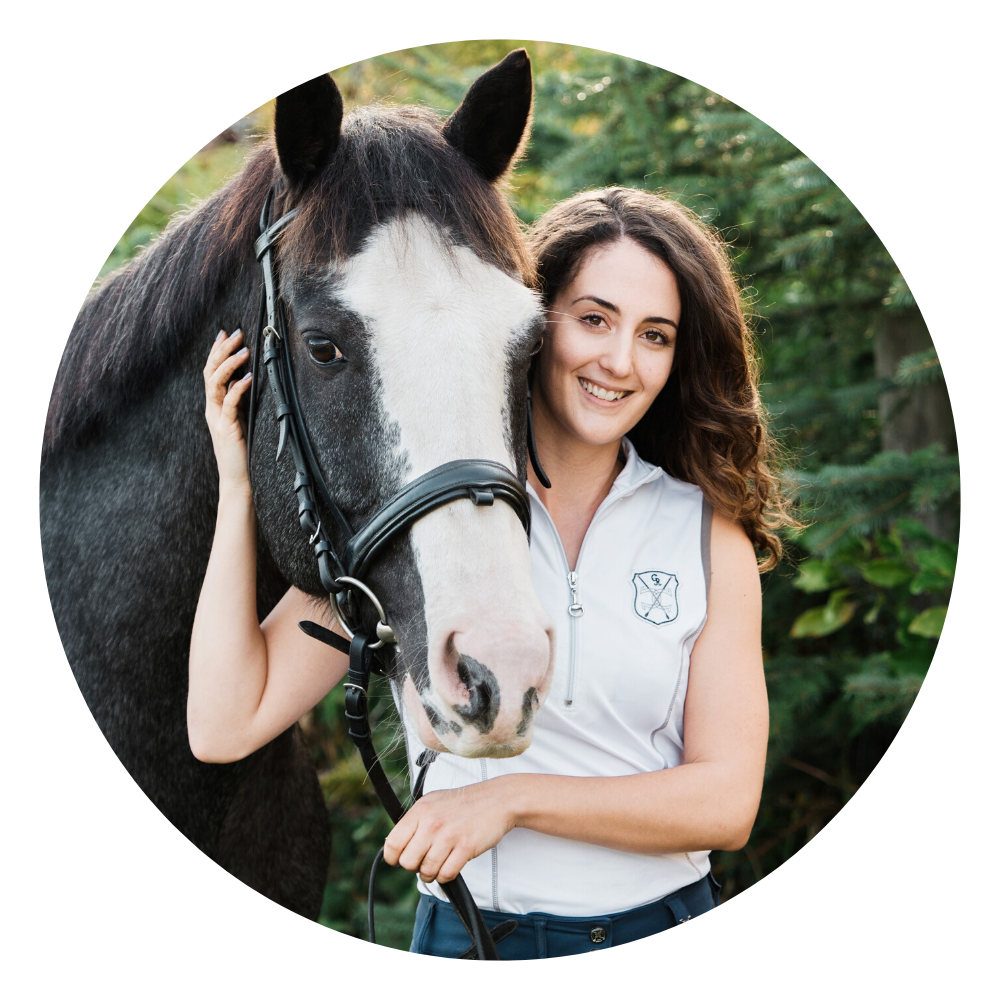 Hi, I'm Annika.
I am a Mental Performance Coach. I work with individuals and teams to get them training and competing with confidence. My approach focuses on optimizing self-beliefs, mindset and confidence to create success without the roller-coaster of negative emotions, self doubt and burnout.
I grew up as an equestrian athlete and as such, I am no stranger to the horrible cycle of self-doubt, worry and burnout that so often accompanies a high-performance, horse-centered lifestyle. My mission is to help you achieve the best performance you've ever experienced in a way that doesn't sacrifice your health, happiness and sanity! The big secret is that performance and well-being are inextricably linked. When we sacrifice our well-being for performance, we are unknowingly sabotaging our performance at the same time.
I have a BA in Psychology from the University of Victoria and an MSc in Sport and Exercise Psychology from Ulster Uni I am also an Equine Canada Competition Coach. I specialize in building new beliefs, mindsets and habits that form the foundation of confidence and consistent performance.
By training your belief systems, mindset, goal clarity and internal habits you can achieve higher performance alongside a calm, confidence and energized state of mind.